Offering Bail Bonds in Fort Pierce FL
We're Available 24/7 to Provide St Lucie County Bail Bonds
If you need a bondsman in Fort Pierce, you need an agent who works fast. Our agents understand the importance of getting yourself or your loved one out of jail and back home quickly. It's crucial to call an experienced agent in the hours after an arrest, as you need a professional working on your behalf for the fastest bailout possible. When you choose our agency, you will have committed and compassionate agents working tirelessly for the release of your loved one from jail.
What is Bail & What is a Bond?
When a person is arrested, they can avoid sitting in jail until their criminal case because of a unique and beneficial system called "bail." Bail allows the court system to treat a person as innocent until proven guilty, by allowing the defendant (or a friend or family member) to pay a certain dollar amount to the court. This money acts as a sort of insurance, ensuring that the defendant will return to face justice and complete their criminal case. If bail didn't exist, people would lose their jobs and experience other negative effects to their life because they would be stuck sitting in jail. Often, bail can be expensive (depending on the crime), and it can be difficult to pay because it must be paid to the court in cash, and in full. This is where working with an agency to obtain a bond is extremely helpful. With bail bonds in Ft Pierce FL, you only have to pay a small percentage of the full bail amount to the agent as a fee. They post a bond, and your loved one is released quickly.
The entire bail process, from arrest to bonding out, can be confusing if you've never dealt with it before. Here's an overview of what will take place after your loved one is arrested, and how you can help them most by obtaining St Lucie County bail bonds for their release.
We are a bail bonding agency providing St Lucie County bail bonds, as well as bond across the state of Florida. Our state-licensed agents are professional, courteous, and knowledgeable. Most importantly, we fight tirelessly to get our clients released and back home quickly. We are available 24/7 to answer any questions you have about the bail process, and pride ourselves on getting people released from custody faster than any other agency in the area.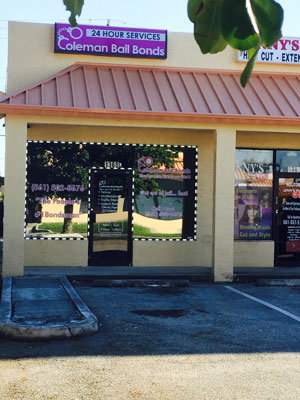 Do you Have a Loved One in Jail?
Get them back Home quickly!
We provide 24 hour service because we know that you need help IMMEDIATELY after an arrest. We provide bail bonds in Fort Pierce and across Florida. Don't let your friend or family member sit in jail any longer than necessary. Call us with any questions!
Request Bail or Ask a Question